Pengetahuan dan Sikap Ibu Hamil dalam Upaya Pencegahan dan Penanganan Malaria dalam Kehamilan
Keywords:
budaya, ibu hamil, pengetahuan, perilaku, sikap
Abstract
Nusa Tenggara Timur merupakan Propinsi penyumbang angka malaria ketiga tertinggi di Indonesia , API sebesar 2,76%. Kabupaten endemisitas tinggi malaria di Pulau Sumba sejak tahun 2016 – 2020 (NTT, 2019).  Kabupaten Sumba Barat Daya merupakan daerah endemis malaria tertinggi (API: 5,87%). Penderita malaria termasuk ibu hamil mengalami peningkatan kasus yaitu dari 82 kasus tahun 2019 menjadi 87 kasus di tahun 2020. Jumlah ibu hamil tahun 2021 sebanyak 504 orang dengan penderita malaria sebanyak 39 kasus dan 6 kematian ibu. Kuantitatif desain cross sectional. Sampel 97 ibu hamil dari 3 Puskesmas di kabupaten Sumba Barat Daya. Menggunakan teknik purposive sampling. Analisa secara Chi Square, nilai kemaknaan p<0,05 . Hasil pembahasan :  Tidak terdapat hubungan bermakna antara pengetahuan, sikap dan budaya terhadap perilaku pencegahan dan penaganan malaria terutama pada ibu hamil, dengan p>0,05. Masih ada budaya pengobatan malaria dengan makan sayur, buah dan biji-bijian yang berasa pahit.
References
Bharatwajan, P., & Mahapatra, A. (2009). A Review on High Burden of Malaria during Pregnancy : Need of Social Science Intervention. Ethnomedicine Journal, 3(1), 33–38.
Chua, C. L. L., Hasang, W., Rogerson, S. J., & Teo, A. (2021). Poor Birth Outcomes in Malaria in Pregnancy: Recent Insights Into Mechanisms and Prevention Approaches. Frontiers in Immunology, 12(March), 1–11. https://doi.org/10.3389/fimmu.2021.621382
Daya, D. K. K. S. B. (2021). Laporan data Malaria.
Desai, M., Hill, J., Fernandes, S., Walker, P., Pell, C., & ... (2018). Prevention of malaria in pregnancy. The Lancet Infectious https://www.sciencedirect.com/science/article/pii/S1473309918300641
Karundeng, J. O., & Mardona, Y. (2021). Konsep dan Intervensi Malaria: Home Care nursing & Short Mesage Service (T. Sutini (ed.)). Dee Publisher.
Lagerberg, R. E. (2008). Malaria in Pregnancy: A Literature Review. Journal of Midiwfery and Women's Health, 53(3), 209–215. https://doi.org/10.1016/j.jmwh.2008.02.012
Mounier-Jack, S., Griffiths, U. K., Closser, S., Burchett, H., & Marchal, B. (2014). Measuring the health systems impact of disease control programmes: A critical reflection on the WHO building blocks framework. BMC Public Health, 14(1), 1–8. https://doi.org/10.1186/1471-2458-14-278
NTT, D. K. P. (2019). Profil Kesehatan Nusa Tenggara Timur.
Organization, W. H. (2015). Global technical strategy for malaria 2016-2030. books.google.com. https://books.google.com/books?hl=en&lr=&id=LV40DgAAQBAJ&oi=fnd&pg=PA1&dq=malaria+in+preganancy+prevention+programme+community&ots=kfsiBXAxzk&sig=knkkhLsMDHO8wmc6AcUvq0y7AT4
RI, D. P. K. (2020). Protokol layanan malaria pada masa Pandemi COVID-19.
RI, K. (2020). Profil Kesehatan Indonesia.
WHO. (2010). Monitoring the Building Blocks of Health Systems : a Handbook of Indicators and. 110.
WHO. (2020a). Tailoring malaria interventions in the COVID-19 response. 34. https://www.who.int/malaria/publications/atoz/tailoring-malaria-interventions-covid-19.pdf?ua=1
WHO. (2020b). World Malaria Report.
WHO. (2021). WHO Malaria Report.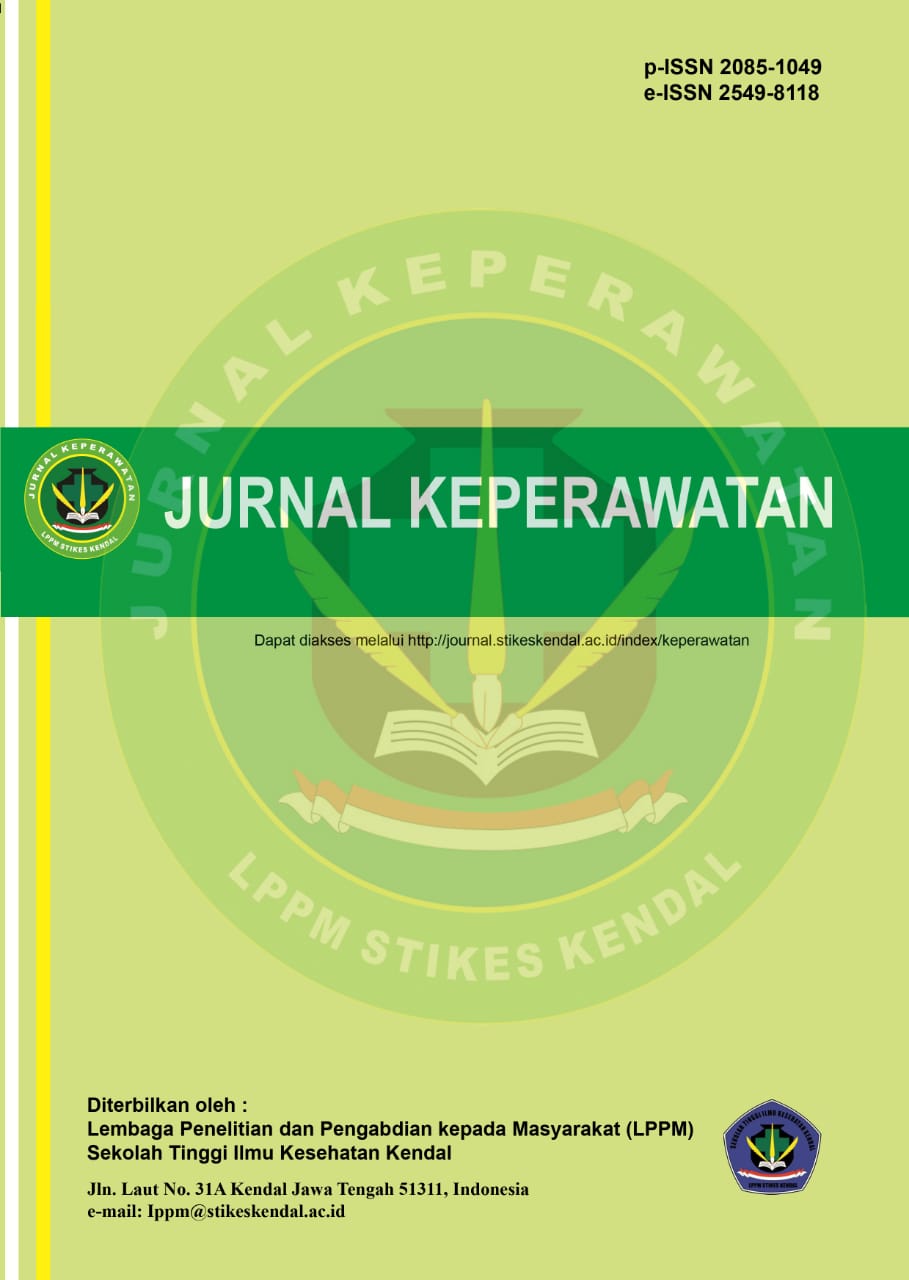 Downloads
How to Cite
Mirong, I. D., Batbual, B., Diaz, M. F., & Yulianti, H. (2022). Pengetahuan dan Sikap Ibu Hamil dalam Upaya Pencegahan dan Penanganan Malaria dalam Kehamilan . Jurnal Keperawatan, 14(3), 875–880. Retrieved from http://journal2.stikeskendal.ac.id/index.php/keperawatan/article/view/483
License
Copyright (c) 2022 Jurnal Keperawatan
This work is licensed under a Creative Commons Attribution-NonCommercial-NoDerivatives 4.0 International License.